Sign on for a green childhood
---
Contact Us
Emis Akbari, Ph.D.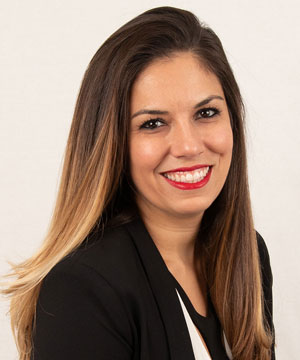 Professor and Program Coordinator, School of Early Childhood, George Brown College, Senior Policy Fellow, Atkinson Centre for Society and Child Development and Adjunct Professor, Department of Applied Psychology and Human Behaviour, OISE, University of Toronto.
Emis Akbari is a Professor at George Brown College in the School of Early Childhood and the Coordinator for the 2nd year of the Diploma Program. She is also an Adjunct Professor in the Department of Applied Psychology and Human Development at OISE at the University of Toronto. Emis' initial research examined issues surrounding early life adversity on brain and behavioral development in animal models. Her current research examines determinants of children's early social, emotional, and cognitive development and the buffering effects of early enriching environments in Canada and abroad. She also evaluates current and changes in policy at all levels of government. 
Emis is also the co-author of the Early Childhood Education Report. This report provides a snapshot of provincial and territorial preschool services and performance on different criteria including access to child care programs and investments in early education. It also compares Canada to other developed economies. She is ardent and committed to evidence-based change in policy and global development and its connection to improving child education, development and outcome. She is the co-founder and president of The NayaSophia Foundation, committed to improving the education, health and needs of young orphans in Haiti. She is also the author of The Mighty O, the story of a boy who was born with a congenital heart defect and the challenges he and his family have overcome.
Kerry McCuaig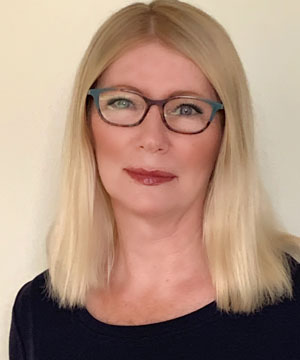 Senior Fellow in Early Childhood Policy, Atkinson Centre for Society and Child Development, OISE/University of Toronto.
Kerry McCuaig co-developed and produces the Early Childhood Education Report, which tracks provincial/territorial progress in early years program development. She co-authored Early Years Study 3, Making Decisions, Taking Action with Margaret McCain and the late Fraser Mustard. Kerry has had a long involvement in early childhood policy including as a founder of Toronto First Duty, a pioneer in the integrated delivery of early childhood programming. She supported similar integrated ECE service models in Atlantic Canada.
She has authored several publications, including those commissioned by the Senate of Canada, the Toronto Board of Trade, and the governments of Manitoba, New Brunswick, the Northwest Territories, British Columbia, Ontario and the City of Toronto as well as reports for labour, women's and community organizations. Kerry is a frequent speaker at national and international conferences and is an advisor to the Early Childhood Development-Funders Working Group.
Isabelle Vinet, M.Sc.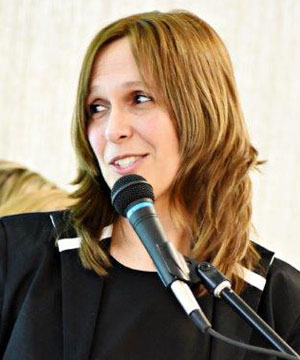 Executive Director, Centre of Excellence for Early Childhood Development, Encyclopedia on Early Childhood Development.
Isabelle Vinet holds a master's degree in Educational Psychology (Psychoeducation) from the Université de Montréal with a primary focus on violence prevention. Over the past 20 years, she has focused on the development of young children. Since 2012, she has been directing the Encyclopedia on Early Childhood Development, the leading resource of the best and most up-to-date knowledge available on the development of young children (0-5). This online resource, which gathers both Canadian and international researchers, seeks to bridge scientific knowledge to decision making.
Isabelle is also the Executive Director of the Centre de Psycho-Éducation, a non-profit organization with extensive expertise in knowledge transfer oriented towards the development of prevention resources for young children. She has contributed to the development and dissemination of promising programs targeting violence prevention and school dropout.
Given her vast experience in the dissemination of scientific knowledge on early childhood development, Isabelle is also a speaker, both here and abroad, on subjects such as the prevention of aggressive and anxiety behaviours and social skills. Moreover, invited twice by the OECD, she shared her views on these two topics.